NATIONAL ORGANIZATION OF REMEDIATORS AND MICROBIAL INSPECTORS
The National Organization of Remediators and Microbial Inspectors operates as a not-for-profit 501 (6c) in accordance with the laws of the State of Louisiana and serves as a cooperative network of first responders in the war against indoor air quality and mold problems. Toxic black mold (specifically, Stachybotrys atra) is not the only contaminant for which clients should be concerned and NORMI™ is dedicated to the proposition that the absence of ANY indoor contaminant (particulates, odors, VOCs, or biologicals) is the true definition of "clean air".
Learn more by viewing our Mission Statement and Code of Ethics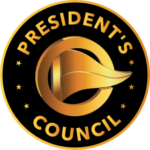 The Executive Director of NORMI™ has established the President's Council for the purpose of advising the President on the curriculum, direction, and operations of NORMI. Currently, the following members serve on the council: Michael Pinto, Robert Pettyjohn, Anthony Lenard, Alvaro Zuluaga, Steven Hergott, Dan Luckenbaugh and Brian Westmoreland.
More members may be added to work in an advisory capacity as NORMI expands to fulfill its global mission. In addition, some members of the President's Council may provide NORMIPro Consulting Services to NORMI ACTIVE Members on a fee-for-services basis. To contact one of those team members, ACTIVE NORMI Members may call 877.608.7600
| Participating Membership Teams |   |
| --- | --- |
| Professional Practices Committee | Select group of professionals to create, edit and assist in writing insurance best practices, culminating in the NORMI Professional Practices document utilized by assessors and remediators. |
| Training/Administrative Team | Reviews training applications, coordinates class logistics and develops a training pool of highly qualified and well-trained NORMI trainers. |
| Membership Mentoring Team | Offering live support and providing opportunities for new members to be mentored and/or develop a partnership with NORMIPro Management, LLC |
| Education Review Committee | Select group of professionals to coordinate the process of developing course material(s) from concept to implementation. |
| Software Development Team | Created to develop three tiers of app for iPad/Android to include data collection, Mold Assessment Report writing and Mold Remediation Protocol writing under the direction and within the guidelines of NORMI Professional Practices. |
| Master Mind Team (Brainstorming) | This group meets regularly to facilitate and coordinate the collection of content for social media, blog, tradeshow events and continuing education content. Such content includes case studies, pictures and ideas from the membership and staff. |