Abita Springs, LA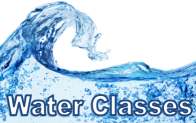 NORMI™ , the National Organization of Remediators and Mold Inspectors, announces a brand-new direction for mold professionals.  Water extraction and drying classes are now a part of the onsite training program offered to mold professionals, both assessors and remediators.  The classes are designed to educate anyone who does emergency drying or water losses to eliminate the possibility of proliferating mold growth.
"We are so excited to move into this arena because water extraction and drying is so misunderstood," said Doug Hoffman, Executive Director of NORMI™.  "The mold professional must know the proper way to dry structures, construction materials and contents and, unfortunately, the professionals most people are drawn to are unfamiliar with the proper techniques for drying and proving that it is dry.  I love the approach we're taking because it's about objective proof, not what somebody 'thinks' they've accomplished."
The NORMI™ Mold Damage Prevention (MDP) class is the first in a series of five (5) trainings that will be conducted by Mark Wichern to improve the industry.  Insurance companies and the public wan a drying solution that is affordable and efficient.  Older techniques in the industry simply don't work.
As an emergency services provider for water events like flooding, water leaks or other water events, you will want this training.  For more information, see Best Training School or call NORMI™ at 877.251.2296.  Insurance adjusters, call for special pricing and group training options. (ext. 876) or contact support@normi.org.