The NORMI-ISSA Alliance Membership consists of all the NORMI™ Member Benefits in addition to the ISSA Benefits.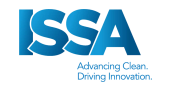 The following are Member-Only Resources:
ISSA'S CONSUMABLE PRODUCT COST CALCULATOR:
Tracking facility consumable costs can become an extensive project, but ISSA's free consumable product cost calculator can help you effectively track costs associated with purchasing restroom consumables such as toilet tissue, hand towels, hand soap, trash liners, and much more. Visit issa.com/businesscalculators
VALUE OF CLEAN TOOL KIT:
The ISSA Value of Clean® tools can quantify and demonstrate to facility decision-makers that cleaning is a necessary investment. Visit issa.com/value.
ISSA-TV:
Enhance your company's website with your own video library from ISSA-TV, which features more than 150 training and educational videos. Topics range from facility management trends and training to product demonstrations and how-to cleaning tips. As a member, you can embed select ISSA-TV videos on your website! Visit issa.com/video.
BOOST YOUR PROFESSIONAL IMAGE:
Give your professional reputation an instant boost by capitalizing on your ISSA membership. Access a variety of ISSA logos you can use on your website, business cards, and marketing material. Visit issa.com/member-logos
MEMBER-EXCLUSIVE PERSON-TO-PERSON DIRECTORY:
Connect with industry leaders, key customer contacts, and other cleaning industry professionals with the ISSA Buyers' Guide – an exclusive expanded directory search available to you at issa.com/directory.
FREE MEMBER-ONLY PR:
Send us your news and we'll get the word out! Your press release can turn into a member news story on issa.com, with more than 36,000 unique viewers monthly and appear on the issa.com RSS newsfeed, and ISSA's social media sites. PLUS we can run your news in publications such as ISSA Today and Cleaning and Maintenance Management (as space permits). Email us at news@issa.com for more information.
EXHIBITIONS AND TRADE SHOWS:
The ISSA Global Shows and Events Portfolio connects exhibitors, customers, industry professionals, and media from around the world to carry out our unified objective of changing the way the world views cleaning. Whether you're looking to find suppliers or distributors, expand your company's global presence, solidify customer relationships, stay ahead of industry trends, or network with your peers, ISSA Global Shows provide these opportunities—and much more—in venues around the globe and through virtual events!